Sennheiser XSW 2-ME3 Wireless Headworn Microphone System - A Range XS Wireless System with ME 3 Headworn Microphone, SK-XSW Bodypack Transmitter, and EM-XSW 2 Receiver - A Range (548-572MHz)
SKU:

Senn-XSW 2-ME3-A-507129

UPC:

Availability:

In Stock, Fixed Freight includes: Insurance, Warranty and Delivery

Weight:

6.00 LBS

Shipping:

$99.99 (Fixed Shipping Cost)
Frequently bought together:
Description

A Gig-ready Wireless System from Sennheiser
The Sennheiser XS Wireless 2-ME3 is an easy-to-use all-in-one lavalier mic set. Even though it's a breeze to use, a plethora of useful options are available via the XSW 2-ME3's LCD display. True diversity and 12 compatible channels ensure smooth operation, even under tough live stage conditions. And setup is a snap, thanks to automatic frequency management and remote synchronization. This set includes Sennheiser's popular ME 3 headset mic — the perfect choice for performers who dance and sing at the same time. The receiver's metal housing and the bodypack's sweat-resistant design make the XSW 2-ME3 a durable, gig-ready wireless system.
XS Wireless 2 systems offer simplicity, flexibility, and durability
XS Wireless 2 systems offer tons of flexibility, but remain easy to operate. At Sweetwater, we're impressed by how quickly you can get up and running with these systems. You can use the LCD display on the receiver to manually configure your channel, although automatic frequency management and remote synchronization are still on tap. True diversity operation ensures smooth performance without dropouts. XSW 2 systems are built for the road — receivers are encased in metal and bodypack transmitters and mics are sweat-resistant. And they sound great. When you fire up one of these systems, you can expect pounding bass, crisp treble, and low-noise without acoustic feedback.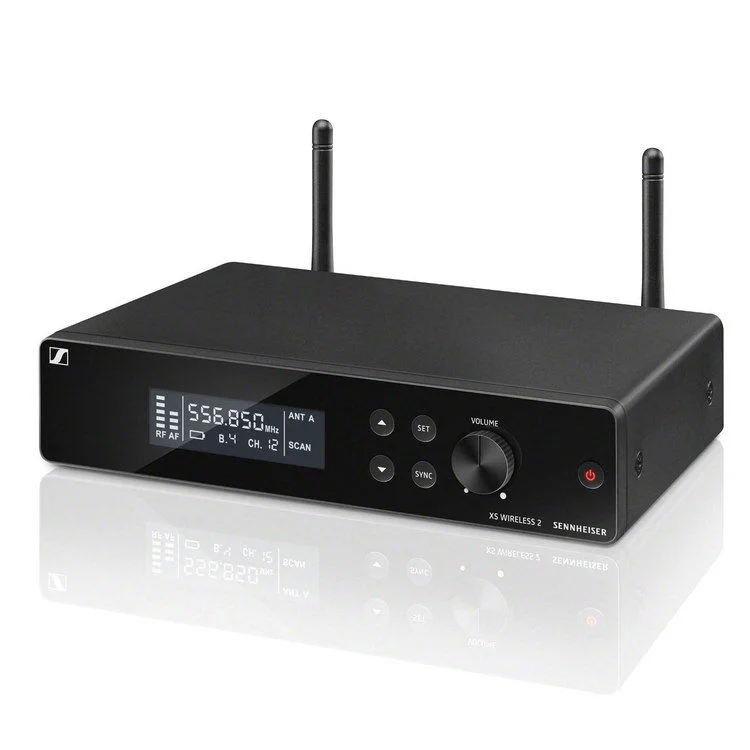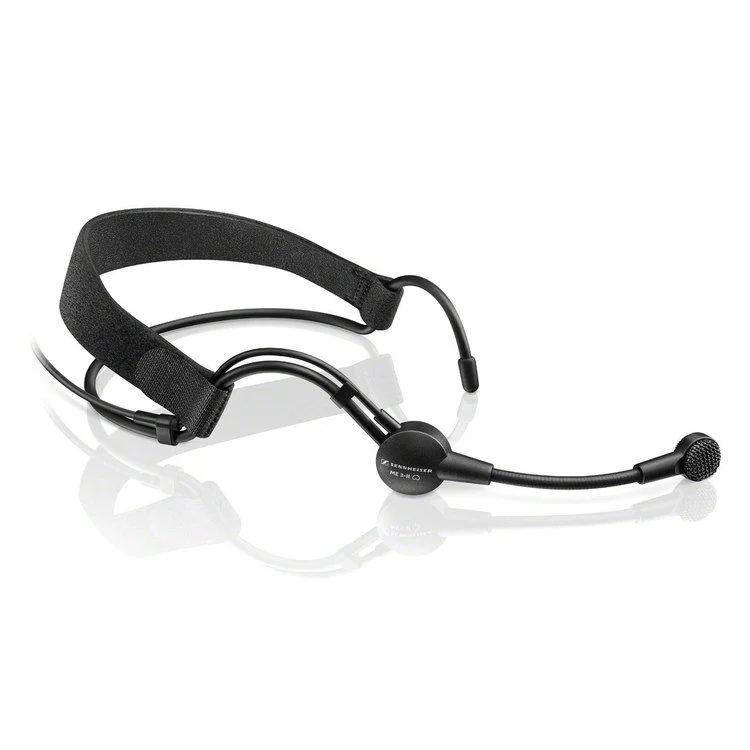 ME 3 headset mic exhibits excellent performance
The Sennheiser XSW 2-ME3 includes the ME 3 headset mic. This mic is designed for high-quality, close-proximity capture of vocals and speech in loud-stage situations. The mic's cardioid pickup pattern provides excellent ambient-noise and feedback rejection. You'll find its comfortable, immovable headband is perfect for applications involving vigorous activity.
Sennheiser — exceptional sound quality and reliability
The Sennheiser name is synonymous with wired and wireless microphones, complete wireless systems, and studio-grade headphones. For example, guitarists worldwide know that the e609 and e906 dynamic microphones sound outstanding with pretty much any guitar amplifier, and their ruggedness makes them perfect for live use. The MD 421 dynamic mic is known by studio engineers to be a flexible solution for vocals, drums, amps and bass cabinets, with high SPL handling and excellent transient response. Onstage, artists know that when they're handed an e865, e935, e945 or other Sennheiser vocal microphone, they can expect studio-quality reproduction and excellent resistance to feedback. And in the world of wireless microphone systems, Sennheiser's evolution wireless systems give you the ability to set up many simultaneous wireless channels without interference.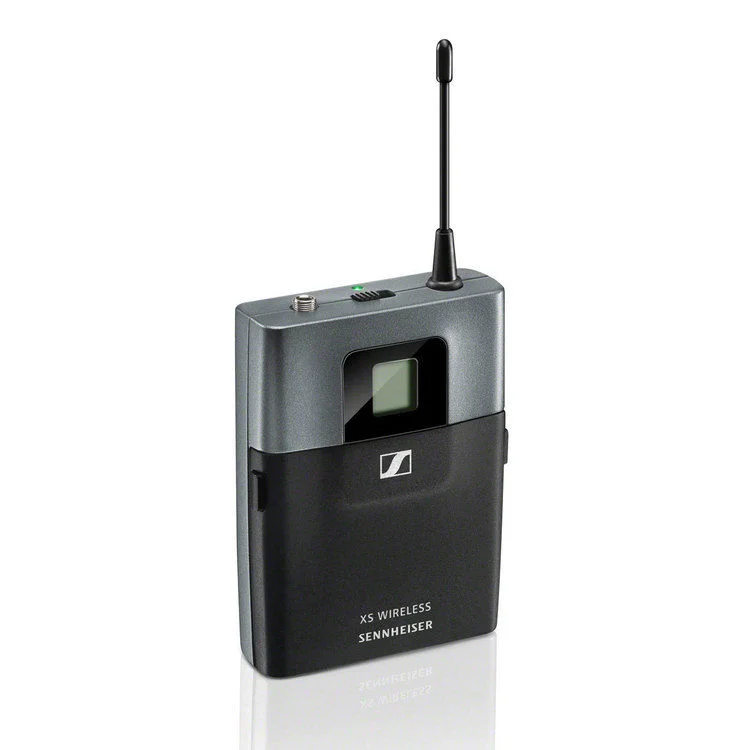 Sennheiser XSW 2-ME2 Features:
Easy-to-use all-in-one wireless headset mic set
Delivers pounding bass, crisp treble, and low-noise without acoustic feedback
Access a plethora of useful options via a front-panel LCD display
True diversity and up to 12 compatible channels in a stable UHF band
Automatic frequency management and remote synchronization make setup easy
ME 3 headset microphone produces a sharp, clean sound
Durable metal-encased receiver and sweat-resistant bodypack
Tech Specs
Application:

Vocals, Fitness/Active

Configuration:

Headset Wireless System

System: Simultaneous Channels:

Up to 12 compatible channels

System: Analog/Digital:

Analog

System: Frequency Range:

548-572 MHz

System: Microphone Included:

Yes

System: Channel Selection:

Auto/Manual

Microphone: Color:

Black

Microphone: Type:

Condenser

Microphone: Polar Pattern:

Cardioid

Microphone: Max SPL:

150 dB SPL

Microphone: Connector:

1/8"

Microphone: Frequency Response:

50Hz-16kHz

Transmitter: Form Factor:

Bodypack

Transmitter: Battery Type:

2 x AA batteries

Transmitter: Battery Life:

10 hours

Transmitter: Dimensions:

3.7" x 2.8" x 1.1"

Transmitter: Weight:

0.2 lbs.

Receiver: Antenna Type:

Detachable

Receiver: Type:

Table Top

Receiver: Displays:

LCD

Receiver: Outputs:

1 x XLR, 1 x 1/4"

Receiver: Dimensions:

7.87" x 5.0" x 1.65"

Receiver: Weight:

1.5 lbs.

Manufacturer Part Number:

507129


View All
Close